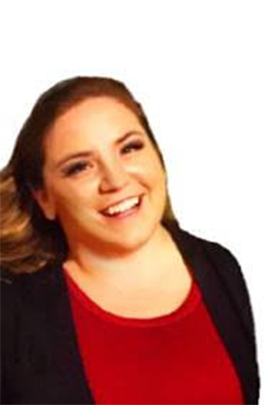 Brittany Ahr
Digital Media Assistant
Brittany Ahr, Digital Media Assistant, helps grow the social media footprint and drive optimum engagement for the firm's wide range of clients, including those in the children's entertainment/television, documentary film, toy and consumer products, and CE/tech space.
Ahr closely contributes to the development and execution of PR plans via both social and traditional media. She also helps maintain the agency's relationships with a broad base of influencers and creates content aimed at optimizing social engagement and strengthening online communities. In addition, Ahr assists in compiling and reporting on the coverage the agency secures for its clients, and provides administrative support to the overall team.
Prior to joining Grand Communications, Brittany worked at MTV/Viacom in Digital Strategy and Fan Engagement, where she developed social strategy and content for various top-rated shows on the network. Ahr has also worked with several non-profit organizations, including YMCA and My Angel My Hero, where she helped create unique content and cultivate their online following.
Previously, she held internship positions in Social Media at MTV as well as Glow Digital Agency, where she concentrated on entertainment clients, including Syfy and Hulu.
Brittany holds a BA in English and Psychology, with a concentration in Digital Media and a certificate in Creative Writing from Rutgers University.