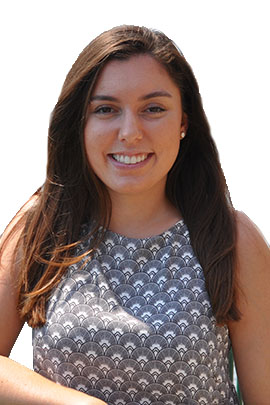 Andrea Zazzarino
Digital Media Assistant
Andrea Zazzarino, Digital Media Assistant, helps grow the social media footprint and drive optimum engagement for the firm's clients, including those in the children's entertainment/television, documentary film, toy and consumer products, and CE/tech space.
Zazzarino closely contributes to the development and execution of PR plans via both social and traditional media. She also helps maintain the agency's relationships with a broad base of bloggers and influencers, strategically boosting the profile of brands and strengthening their fanbase. In addition, Zazzarino assists in compiling and reporting on the coverage the agency secures for its clients, and provides administrative support to the overall team.
Prior to joining Grand Communications, Zazzarino held a variety of internship positions. Her experience includes film marketing and publicity at IFC Films and Allied Integrated Marketing. Most recently, she worked in the Lifestyle department of WGBH's Studio Six, where she assisted the team with various steps of production.
Her experience also includes an internship at Design New England magazine, a publication of Boston Globe Media, where she assisted in the marketing, sales and editorial processes.
Zazzarino holds a B.A. in Communication Studies from Northeastern University in Boston.